May 16, 2011
Class Description:
This Open Training will provide the skills and techniques for managing and analyzing environmental data using EarthSoft's Environmental Quality Information System (EQuIS). Attendees will gain experience working with environmental geology and analytical chemistry data. Workflow automation and web reporting will be covered using EQuIS Enterprise. Attendees will learn to use EQuIS Professional with several widely used reporting, visualization, and analysis tools which may include EnviroInsite, HoleBASE, EVS/EnterVol and others.
While the first portion of the class will be focused on the implementation and use of EQuIS, the final day will include in-depth training on the EQuIS for ArcGIS module. Attendees will learn how to import EQuIS data into ESRI's ArcGIS® application and learn how to present data visually using pie charts, graduated symbols and contours. A site characterization exercise will train attendees to access data in the ArcView GIS spatial environment. Other topics include:
Spider Diagrams (aka chem data boxes or tabular labels)
3rd party interface integration
ArcGIS 3D Analyst (ArcScene) integration
Animated graphics and 3D labeling utilities
Location and Requirements
This course will be held at MPCA, 520 Lafayette Rd N, St. Paul, Minnesota (Training Room 1, lower level).
Please bring your own laptop for use during this training class. Instructions for downloading and installing EQuIS, visualization and analysis tools, and ArcGIS evaluation software will be provided two weeks prior to the training.
Cost and Registration
The early registration fee of $1,500 ($1,800 for registration after August 10, 2011) includes instruction, and hand-on use of EQuIS, and class notes. To register for the course, please fill out the included Training Registration form and fax to 503-345-0212 or email to training@earthsoft.com.
EQuIS Open Training Agenda
Day 1 – Getting Started with EQuIS, Importing and Viewing Data
AM Session: EQuIS Database Management Basics
What is EQuIS?
Basic Concepts and Terminology
Data Management Workflow and Planning
EQuIS Workflow
Database Setup and Administration
Creating a new project
PM Session 1: EQuIS Professional EDP
EQuIS Data Processor (EDP)
Reconciling Field and Laboratory EDDs
Submitting and Loading Data
Rolling Back Data
PM Session 2: EQuIS Professional: Tables, Forms, Action Levels and Groups
Data and Reference Table Inspections
Using Data Views
Creating Analyte, Location and Facility Groups
Action Levels
Day 2 – Data Retrieval with EQuIS Professional and EQuIS Enterprise
AM Session: EQuIS Professional – Reports and Exports
Fields and Tools Available
Crosstab Reports
Trend and Contour Plots
PM Session: EQuIS Enterprise — Loading Data, Reports and Information Agents
Enterprise EQuIS Data Processor
Double Closed Loop Data Quality Checking
Creating and Using EZView Reports
EQuIS Information Agents (EIA)
Day 3 – Mapping with EQuIS for ArcGIS
AM Session: EQuIS for ArcGIS
Connect to your EQuIS database
Map sample locations, geodatabase output, metadata
Querying the EQuIS database (EZView)
Symbology and Style Gallery
PM Session: EQuIS for ArcGIS – Data Retrieval with GIS
3rd Party Application Interfaces
Spider Diagrams (tabular labels) with EnviroInsite
ArcGIS 3D Analyst (ArcScene) integration
Download the pdf agenda and registration form here.
October 15, 2009
EarthSoft CEO Mitch Beard is headed to China this weekend as part of the ESRI contingent presenting the Eighth ESRI User Conference in Beijing and Shanghai over the next week.
Beard, CEO of EarthSoft for 15 years, will present "EQuIS interfaces with ArcMap, ArcGIS, Spatial Analyst, and 3D Analyst" during the conference, beginning Oct. 20. Members of the Chong Qing Environmental Protection Bureau and the Shanghai Bureau of Environmental Protection Bureau are expected to be in attendance.
Beard and the ESRI contingent will present other topics including ESRI's future technology plans, the GIS application, and environmental protection case studies including an aquatic environment water-quality model, prediction of early-warning models and atmospheric models, as well as integrating ArcGIS with the Chong Qing Environmental Protection Bureau IT (data center construction, process management, information system construction, and more.)
In addition, they'll discuss the application of new GIS technology in environmental protection and public safety, cloud computing, GIS in telecommunication, and ArcGIS 3D.
The conference Web site is www.esrichina-bj.cn.
Read more
March 25, 2009
Harnessing the Power of ArcGIS
Be sure to check out EQuIS for ArcGIS Resources, with FAQs, videos, presentations, and more to learn about ArcGIS.
EQuIS for ArcGIS
EarthSoft's EQuIS for ArcGIS is an extension for the ArcView, ArcEditor, and ArcInfo desktop applications. With EQuIS for ArcGIS, users can query, report, and map the data that EQuIS manages, making it ideal for displaying and communicating project information.
EQuIS for ArcGIS supports the ArcMap Style gallery by providing a customizable EarthSoft style gallery, which is used when creating any of its automated map features, such as sample locations, color ramps, scale bars, etc.
The EQuIS for ArcGIS extension integrates the leading environmental software packages for specialized tasks. For example, contours created using EQuIS for ArcGIS and Surfer are brought back into the GIS, where they can be used in further analyses with output from other non-GIS applications, such as RockWorks for geologic cross-sections.
Users can query and present analytical data in several ways, including crosstab summary format. Adopting the Chemical Layer Builder, the selection is defined using a specific media (e.g. water, soil, or soil gas). When dealing with a single event (or sample points sampled only once), the data can be displayed for each sample location by assigning a symbol that indicates relative concentration (e.g. red concentric circles with white outlines at the midpoint of each sample). With the standard ArcMap info tool, you can browse for individual sample points, examining all available data or any desired subset.
With EQuIS EZView integrated into the GIS, reporting and time-series plots are offered for a variety of scenarios such as plotting concentration vs. time. Integration with both LogPlot and gINT software allows display of monitoring well completion diagrams and creation of boring logs on the fly, all from within the GIS.
EarthSoft's EQuIS system makes cost-effective environmental data management and analysis a reality for many organizations. In addition to the desktop version of EQuIS, the high-end EQuIS Enterprise, based on SQL Server/Oracle data platform, allows regional/nationwide access to data over the Web.
Enterprise 6 and ESRI's Javascript API
EarthSoft's Enterprise 6 uses ESRI's Javascript API to combine ESRI's mapping capabilities with the environmental data management capability of EQuIS. By utilizing EQuIS EZView in collaboration with the Map widget, non-GIS experts can easily query EQuIS data (using EZView Build and Pick Reports) and display that data on the map.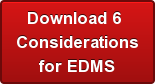 var s='hubspotutk',r,c=((r=new RegExp('(^|; )'+s+'=([^;]*)').exec(document.cookie))?r[2]:(function(){var c='0123456789abcdef',s=[],i=0;for(i=0;i<32;i++)s[i]=c[Math.floor(Math.random()*0x10)];return s.join('');})()),w=window;w[s]=w[s]||c;
(function(){
var hsjs = document.createElement("script"), el=document.getElementById("hs-cta-dfd3e059-5ffe-4208-851c-34fdc8fe2656") || document.getElementsByTagName('body');
hsjs.type = "text/javascript"; hsjs.async = true;
hsjs.src = "//cta-service-cms2.hubspot.com/cs/loader-v2.js?pg=dfd3e059-5ffe-4208-851c-34fdc8fe2656&pid=27643&hsutk=" + encodeURIComponent(c);
(document.getElementsByTagName("head")[0]||document.getElementsByTagName("body")[0]).appendChild(hsjs);
setTimeout(function() {el.style.visibility="hidden"}, 1);
setTimeout(function() {el.style.visibility="visible"}, 2000);
})();