EQuIS LakeWatch
Better Limnology Data Management
LakeWatch Case Studies | LakeWatch Clients | LakeWatch Consultancy
Monitoring freshwater resources produces a lot of limnology data. Without adequate storage, assessment, and analysis, data become a liability rather than a resource.
LakeWatch is a cost-effective tool to manage and analyze water quality data. Data can be imported from existing archives or entered directly, and LakeWatch provides a sophisticated tool for analysis, interpretation and communication of the results.
LakeWatch Case Studies
Managing the lakes of the Rotorua District, New Zealand
Lake Erie Trends in Temperature, Secchi Depth, and Dissolved Oxygen Rates in the Central Basin of Lake Erie, 1983-2002
Long-term Increases in Oxygen Depletion in the Bottom Waters of Boulder Basin, Lake Mead, Nevada-Arizona, USA
LakeWatch Clients
Clients
Aquatic Systems Inc.
Auckland Regional Council
British Columbia Ministry of Water, Land, and Air Protection
Candlewick Lake Association
Canterbury Regional Council
Central Utah Water Conservancy District
City of Waco
City of Westminster
Colorado Bureau of Reclamation
Environment Bay of Plenty
Grand County Water Information Network
Greater Wellington Regional Council
Idaho DEQ
Maine DEP
MaxDepth Aquatics
Montana Technical Institute
New York City DEP
Oregon Dept. of Fish and Wildlife
Otago Regional Council
Polk County Land and Water Resources
Portland Water District
Pyramid Lake Fisheries
Rensselaer Polytechnic Institute
South Central Connecticut Regional Water
Southern Nevada Water Authority
Taranaki Regional Council
Univeristy of Washington
University of Waikato
University of Wisconsin
U.S. Army Corps of Engineers
U.S. EPA Great Lakes National Program Office
U.S. Geological Survey
Utah DEQ
Wildsight
 
 
LakeWatch Consultancy
Design and evaluation of Lake Monitoring programs
Are you getting the most from your sampling budget?
Are you collecting the right data? In the past, monitoring has sometimes been done without clear objectives. This is usually a futile and wasteful exercise because the data collected are seldom checked and poor data collection procedures are not identified, which can lead to relatively useless, expensive files of data. Also, taking data that have been collected without a clear purpose and then attempting to use them for a subsequently identified purpose may fail because the data are usually found to have some important elements missing.
We can customize a sampling regime for you based on the characteristics of your water body and your own objectives.
Brief commentary on specific lake processes
Do you understand your waterbody dynamics?
We can prepare a comprehensive report identifying the important processes that affect the water quality of your waterbody dynamics.
Determining Trophic Level and Trend over Specified Period
Do you need to report on trophic level?
We can report on trophic level and trophic level change using either the Burns' Trophic Level Index or the Carlson Trophic State Index. Find out early whether your lake or reservoir is deteriorating and thereby avoid costly remedial action.
Probability of Trophic Level Change
Can you tell whether measured change is statistically significant?
Is detected change in a variable or variables random or part of a real trend? We can statistically qualify change so you can make more informed decisions about change in your water body.
Hypolimnetic Volumetric Oxygen Depletion (HVOD) Rate Calculation and Trend
Is calculating HVOD a nightmare?
We can do it for you. Since HVOD rates can be changed by temperature, we will calculate HVOD rates that are adjusted to a standard temperature to make them more comparable from year to year.
Time-Trend Evaluation for Monitored Variables
What are particular variables doing over time?
If you don't have the in-house limnology expertise, use our time-trend evaluation service. We will take the seasonal variation out of your data and reveal the underlying trend for any chosen variable(s).
Data Preparation
Proper preparation of your data is key to optimizing results
It is important that existing data in spreadsheets is checked and clean before importing into the LakeWatch database. Using our data preparation service you can avoid common problems such as text appearing in numeric fields, unexpected or inconsistent use of operators and incomplete data records.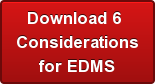 var s='hubspotutk',r,c=((r=new RegExp('(^|; )'+s+'=([^;]*)').exec(document.cookie))?r[2]:(function(){var c='0123456789abcdef',s=[],i=0;for(i=0;i<32;i++)s[i]=c[Math.floor(Math.random()*0x10)];return s.join('');})()),w=window;w[s]=w[s]||c;
(function(){
var hsjs = document.createElement("script"), el=document.getElementById("hs-cta-dfd3e059-5ffe-4208-851c-34fdc8fe2656") || document.getElementsByTagName('body');
hsjs.type = "text/javascript"; hsjs.async = true;
hsjs.src = "//cta-service-cms2.hubspot.com/cs/loader-v2.js?pg=dfd3e059-5ffe-4208-851c-34fdc8fe2656&pid=27643&hsutk=" + encodeURIComponent(c);
(document.getElementsByTagName("head")[0]||document.getElementsByTagName("body")[0]).appendChild(hsjs);
setTimeout(function() {el.style.visibility="hidden"}, 1);
setTimeout(function() {el.style.visibility="visible"}, 2000);
})();