EQuIS for ArcGIS
Harnessing the Power of ArcGIS
Be sure to check out EQuIS for ArcGIS Resources, with FAQs, videos, presentations, and more to learn about ArcGIS.
EQuIS for ArcGIS
EarthSoft's EQuIS for ArcGIS is an extension for the ArcView, ArcEditor, and ArcInfo desktop applications. With EQuIS for ArcGIS, users can query, report, and map the data that EQuIS manages, making it ideal for displaying and communicating project information.
EQuIS for ArcGIS supports the ArcMap Style gallery by providing a customizable EarthSoft style gallery, which is used when creating any of its automated map features, such as sample locations, color ramps, scale bars, etc.
The EQuIS for ArcGIS extension integrates the leading environmental software packages for specialized tasks. For example, contours created using EQuIS for ArcGIS and Surfer are brought back into the GIS, where they can be used in further analyses with output from other non-GIS applications, such as RockWorks for geologic cross-sections.
Users can query and present analytical data in several ways, including crosstab summary format. Adopting the Chemical Layer Builder, the selection is defined using a specific media (e.g. water, soil, or soil gas). When dealing with a single event (or sample points sampled only once), the data can be displayed for each sample location by assigning a symbol that indicates relative concentration (e.g. red concentric circles with white outlines at the midpoint of each sample). With the standard ArcMap info tool, you can browse for individual sample points, examining all available data or any desired subset.
With EQuIS EZView integrated into the GIS, reporting and time-series plots are offered for a variety of scenarios such as plotting concentration vs. time. Integration with both LogPlot and gINT software allows display of monitoring well completion diagrams and creation of boring logs on the fly, all from within the GIS.
EarthSoft's EQuIS system makes cost-effective environmental data management and analysis a reality for many organizations. In addition to the desktop version of EQuIS, the high-end EQuIS Enterprise, based on SQL Server/Oracle data platform, allows regional/nationwide access to data over the Web.
Enterprise 6 and ESRI's Javascript API
EarthSoft's Enterprise 6 uses ESRI's Javascript API to combine ESRI's mapping capabilities with the environmental data management capability of EQuIS. By utilizing EQuIS EZView in collaboration with the Map widget, non-GIS experts can easily query EQuIS data (using EZView Build and Pick Reports) and display that data on the map.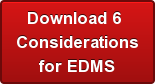 var s='hubspotutk',r,c=((r=new RegExp('(^|; )'+s+'=([^;]*)').exec(document.cookie))?r[2]:(function(){var c='0123456789abcdef',s=[],i=0;for(i=0;i<32;i++)s[i]=c[Math.floor(Math.random()*0x10)];return s.join('');})()),w=window;w[s]=w[s]||c;
(function(){
var hsjs = document.createElement("script"), el=document.getElementById("hs-cta-dfd3e059-5ffe-4208-851c-34fdc8fe2656") || document.getElementsByTagName('body');
hsjs.type = "text/javascript"; hsjs.async = true;
hsjs.src = "//cta-service-cms2.hubspot.com/cs/loader-v2.js?pg=dfd3e059-5ffe-4208-851c-34fdc8fe2656&pid=27643&hsutk=" + encodeURIComponent(c);
(document.getElementsByTagName("head")[0]||document.getElementsByTagName("body")[0]).appendChild(hsjs);
setTimeout(function() {el.style.visibility="hidden"}, 1);
setTimeout(function() {el.style.visibility="visible"}, 2000);
})();